Exciting trips to Vietnam - with Travel More Asia
We will make your own unique tailor-made tour or choose one of our ready-made tours.
READ ABOUT TAILOR-MADE TRIPS
EXPLORE VIETNAM WITH OUR PACKAGES
See our most popular vacation packages to Vietnam. The trips can be tailored to your wishes or needs.
From:

$1.895

/ pp
with min. 2 persons
On this trip you will experience: Hanoi, Halong Bay, Sapa, Hoi An, Mekong Delta and Ho Chi Minh City
From:

$1.495

/ pp
with min. 2 persons
On this trip you will experience: Hanoi, Halong Bay, Ho Chi Minh City, Cu Chi, Mekong Delta and Phu Quoc
From:

$1.995

/ pp
with min. 2 persons
On this trip you will experience: Hanoi, Hanoi City tour, Halong Bay, Mai Chau and Beach holiday in Hoi An
WE MAKE TRIPS CUSTOMIZED TO YOUR WISHES
WE OFFER TAILOR-MADE AND PACKAGE HOLIDAYS
Do you want a tailor-made trip, where we put together your completely unique trip with your collaboration, or are you more into ready-made vacation package? Whatever you're prefer, we can help with your trip to Vietnam.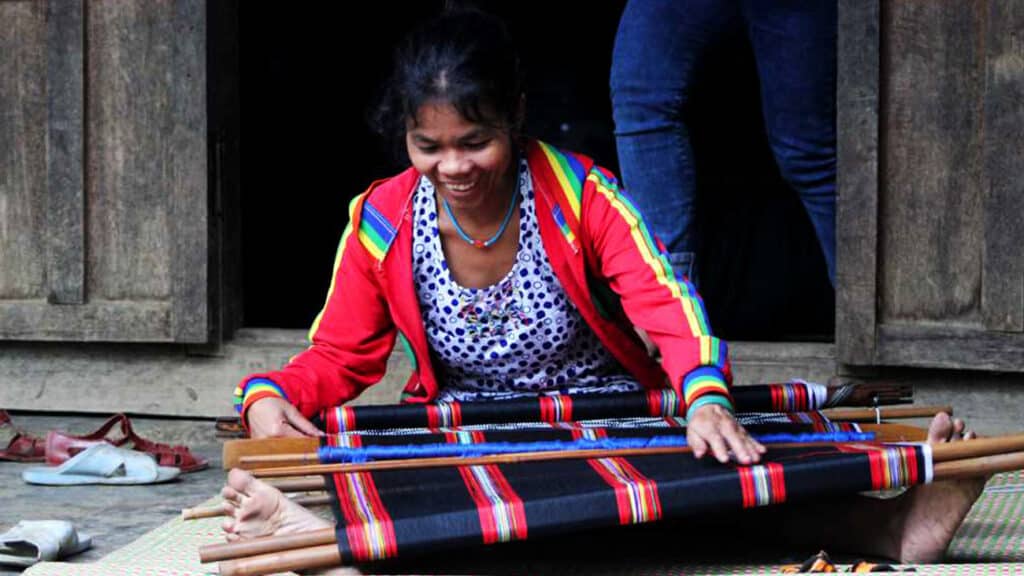 We make individual tailor-made trips. This means that you get your very own unique journey. We make the journey together with you.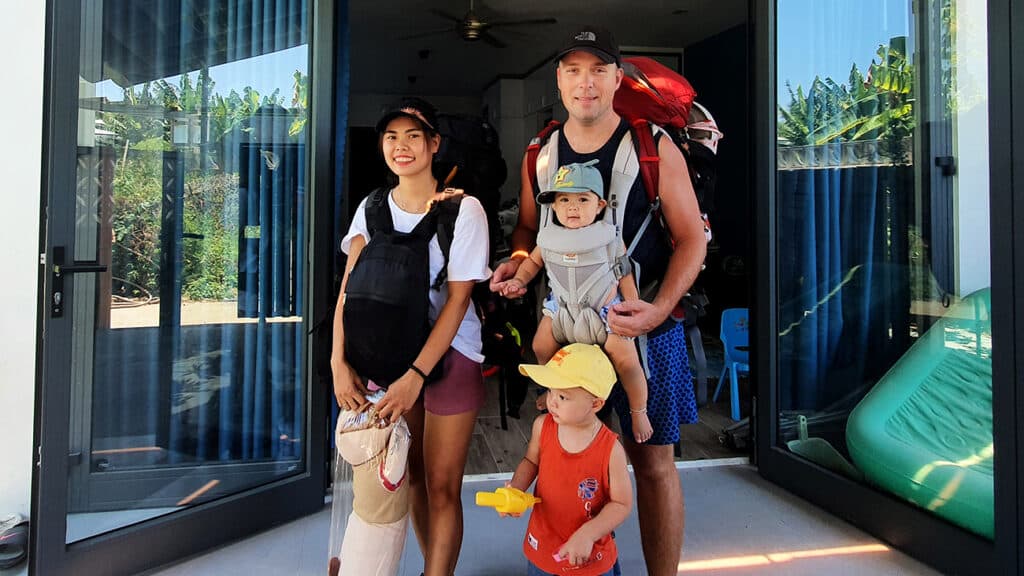 On our vacation packages, you travel as on the individual tours on your own, with local guides at the various destinations.
Du kan læse mere om de forskellige måder du kan rejse på eller rejsetyper vi kan hjælpe med når du planlægger din rejse til Vietnam. Du kan finde inspiration ved at klikke på vores mest populære rejsetyper eller
klikke ind på vores oversigt med rejsetyper
. Vi kan lave lige hvad du ønsker, det er kun fantasien som sætter grænser.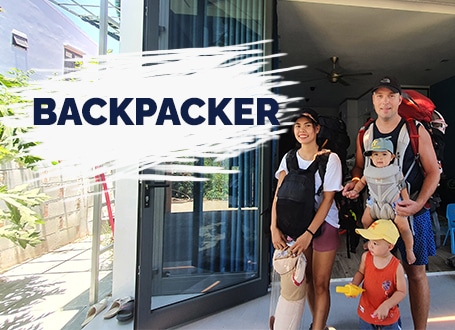 Get the latest news from Travel More Asia
Sign up for our newsletter
Sign up for our newsletter and get inspiration and news for your next Vietnam adventure with Travel More Asia
SEE OUR LASTED BLOG POSTS
We regularly write new stories, tips or just something we think you should know about Vietnam. You can follow our travel blog about Vietnam and perhaps find inspiration for your next trip to Vietnam.
WHY CHOOSE TRAVEL MORE ASIA?
We can of course write many good reasons why you should choose Travel More Asia as your travel agency for when you go to Vietnam – but we will let our guests lead the way.
THIS IS WHAT OUR PREVIOUS GUESTS SAY
"A small travel agency where you get personal advice from one of the three from the agency. It is possible to make the trip that exactly suits your wishes. In Vietnam, they personally show up and say hello and give good advice on everything. They live in the country and therefore knows everything that is important to know and knows a lot of places you wouldn't otherwise visit. We enjoyed going to places where it wasn't teeming with tourists or there was no one there. Clear recommendation from here if the trip goes to Vietnam."
Marianne
Previous guest
"Fantastic round trip in Vietnam thanks to Travel More Asia - Jesper in Hanoi put together, based on input from us, a trip that gave experiences of a lifetime for all 4 of us. A trip that showed Vietnam both good and bad - a look behind the individual people we came into contact with. Everything went well and nothing was forgotten - quick response to the questions we had along the way. Huge praise to Jesper. A serious travel company that ensures that the traveler gets maximum "value for money" - can highly recommend Travel More Asia if you want a trip that offers experiences out of the ordinary."
Ellen
Previous guest
"We agree with the many words of praise about Travel More Asia. The company organized our trip - 22 days from North to South with various food tours, nature experiences and a motorcycle tour - and it all worked out. From the moment you land and meet the people of Travel More Asia, you feel in safe hands. We have also been incredibly happy with the guides we have had along the way, who with their dedicated approach have made the trips something special."
Nikita
Previous guest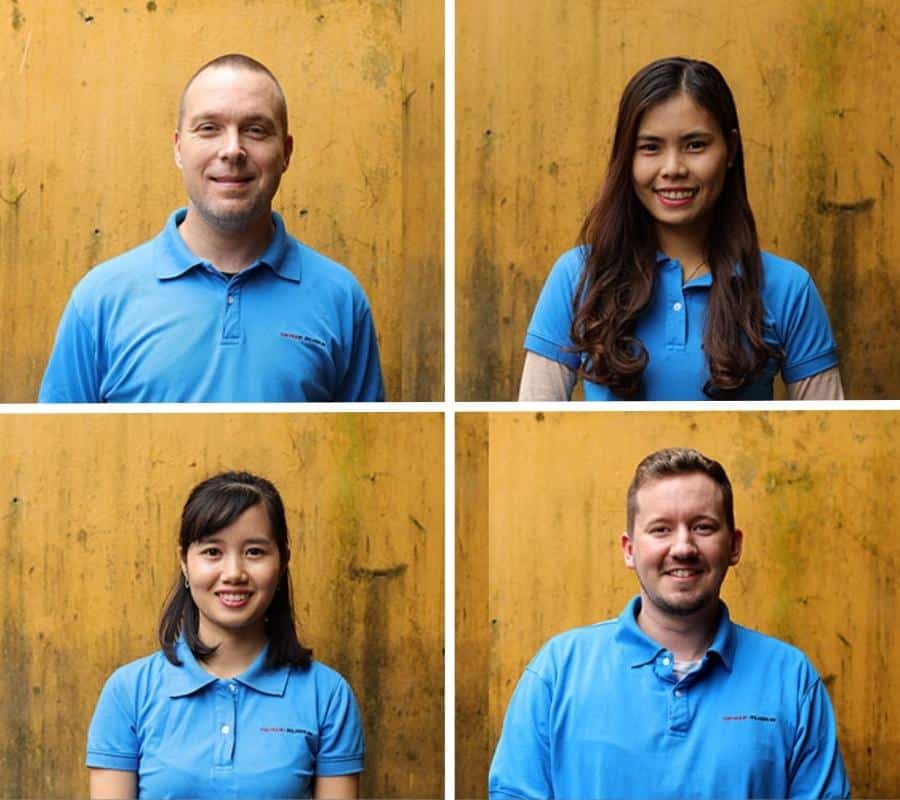 You are welcome to write to us here